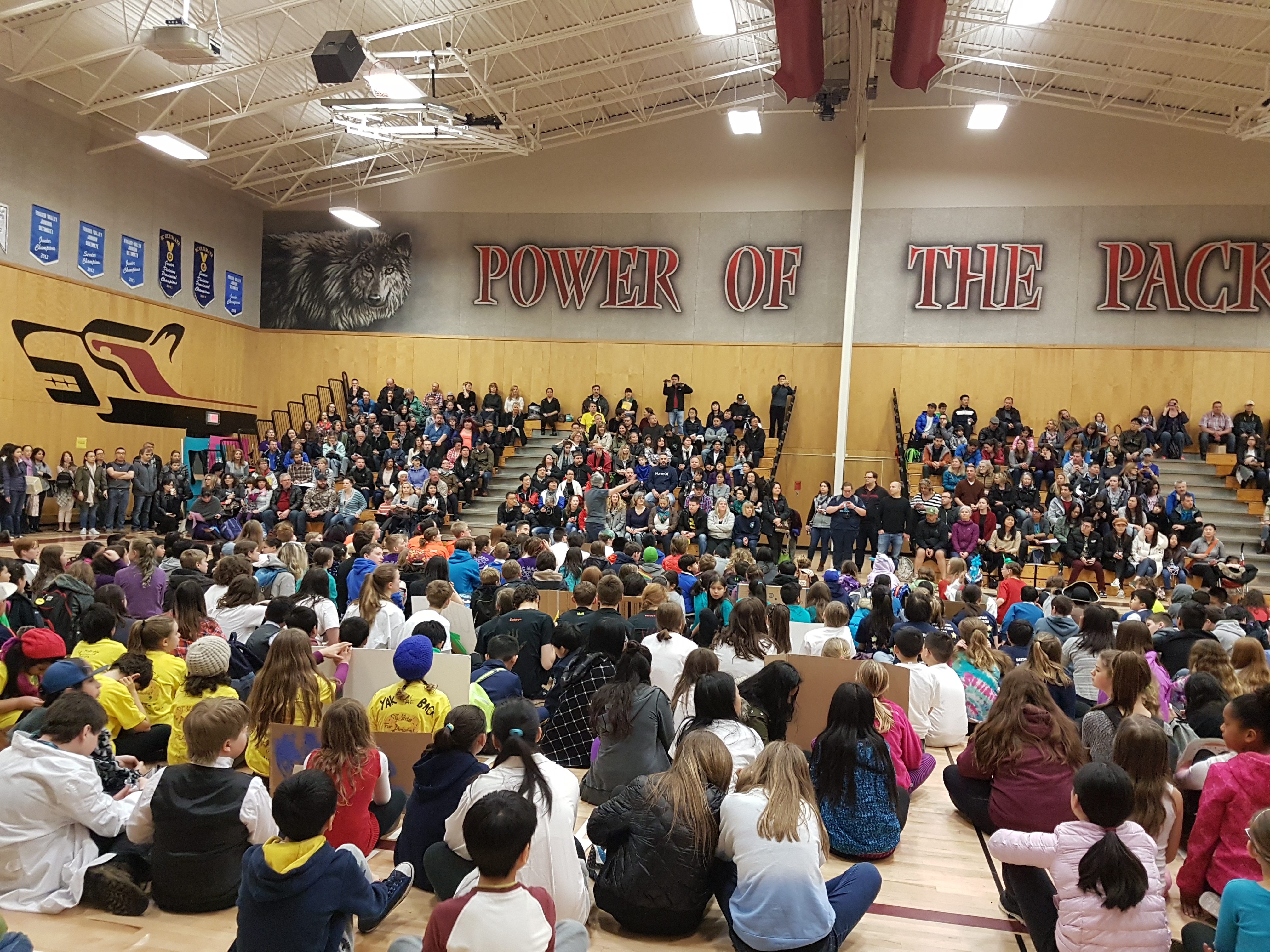 Celebrate Creativity at a Destination Imagination tournament!
Tournaments are fun, loud, exciting and an extraordinary experience for teams, team managers and your supporters!  Every team that participates in a regional tournament is invited to participate in the Provincial Tournament. Top teams at the Provincials qualify to move on to the Global Finals.
Tournament fees are still just $60.00 per team per tournament.  Tournament registration will open on January 8, 2018.  Each team is responsible for recruiting two volunteers to assist at the tournaments as appraisers or other tournament duties.  Training is provided for appraisers.  Each tournament requires over 100 volunteers!
Fraser Regional Tournament: Saturday, March 3, 9:00 am – 3:00 pm, Johnston Heights Secondary School, 15350 99 Ave. Surrey
Lower Mainland Regional Tournament: Saturday, March 3, 8:30 am – 6:00 pm, Seycove Secondary School, North Vancouver
Vancouver Island Regional Tournament:  Saturday, March 17 9 am to 3 pm, Mark R. Isfeld Secondary School, Courtenay
Powell River Regional Tournament:  Tuesday, March 6, 4:00 – 6:00 pm, location TBA
Prince George Showcase: Tuesday, March 13, 4:00 – 6:00 pm, The Exploration Place
West Kootenay Regional Showcase: Thursday, March 8, location TBA
Provincial Tournament: Saturday, April 7, 8:30 am – 6:30 pm, Johnston Heights Secondary School, Surrey
Global Finals: Wednesday, May 23 to Saturday, May 26 – Knoxville, TN