Destination Imagination offers engaging volunteer opportunities to make a difference to our young people.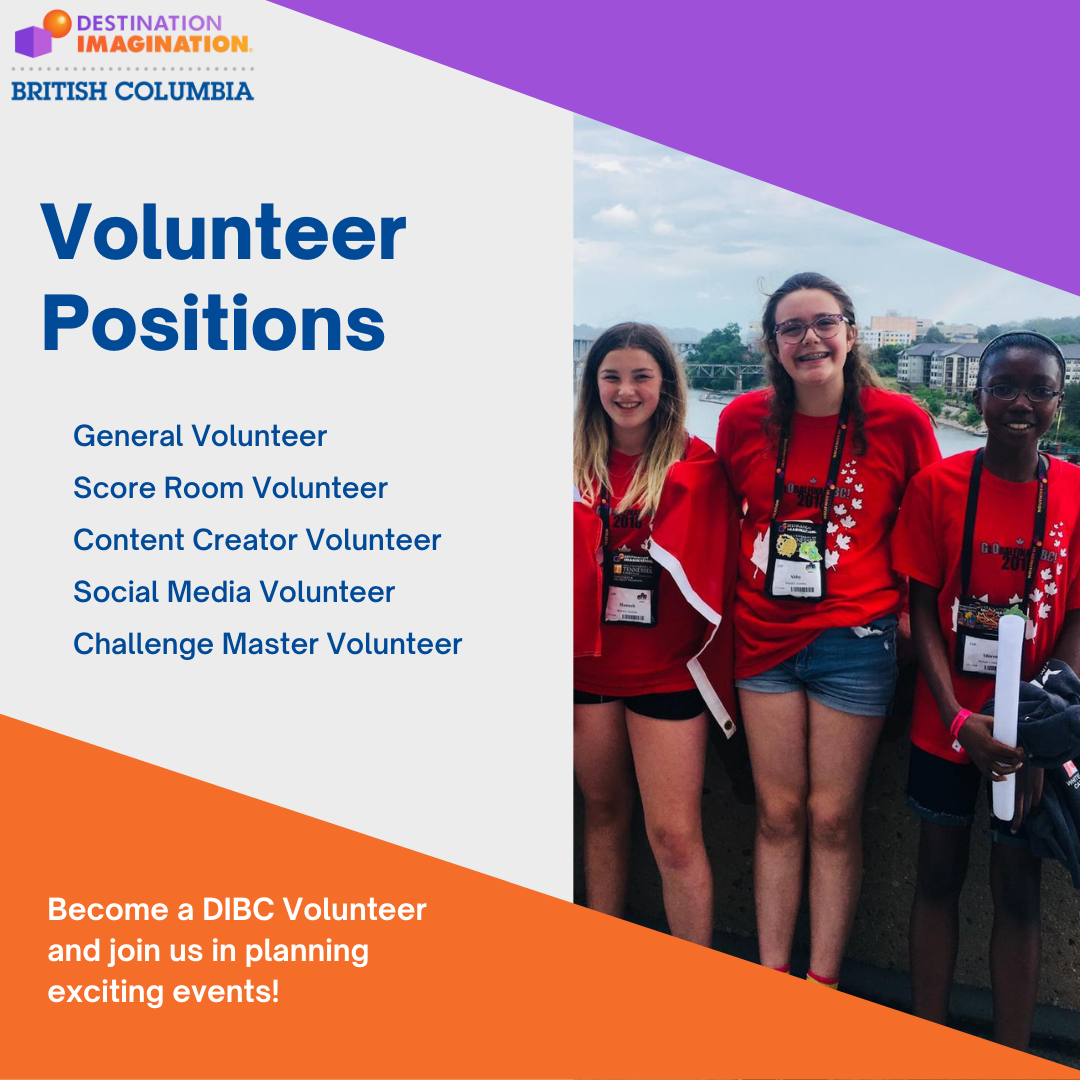 Volunteer with us today!
Interested in volunteering with Destination Imagination BC? We are currently recruiting volunteers for a number of positions for the upcoming DI Season.
From helping out during DI Challenges as a Challenge Master, Score Room Volunteer, or General Volunteer, or behind the scenes as a Social Media or Content Creator volunteer you'll be part of the DIBC family!
Interested in applying? View our volunteer handbook and apply at the link below!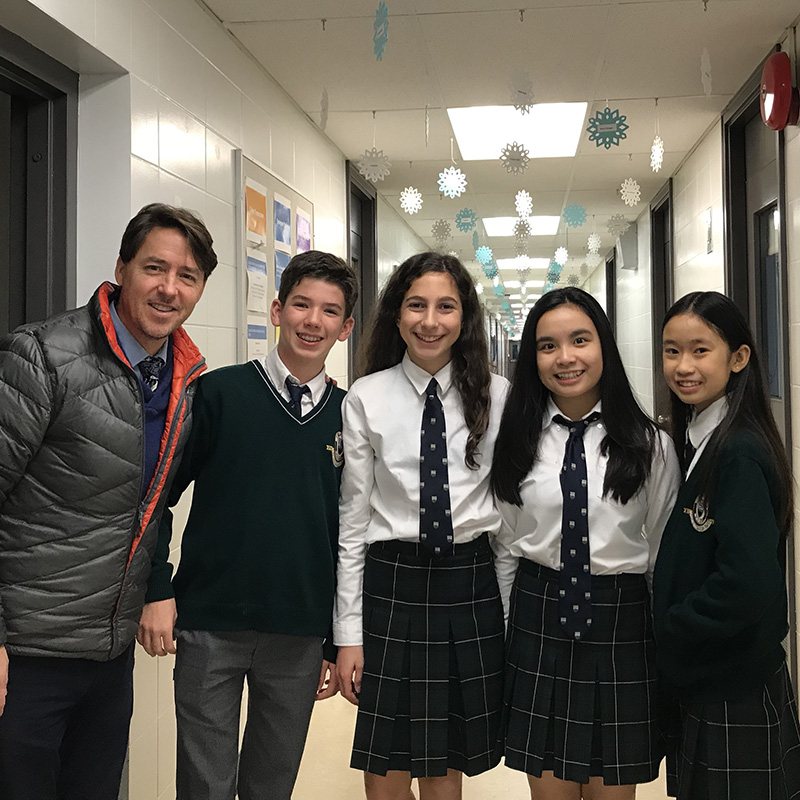 Parents, teachers, community leaders are all welcome to mentor teams through the DI process. It takes two to four months to manage a team from choosing and forming a team, choosing the Challenge and creating the solution. Our Team Managers get as much out of DI as the kids do.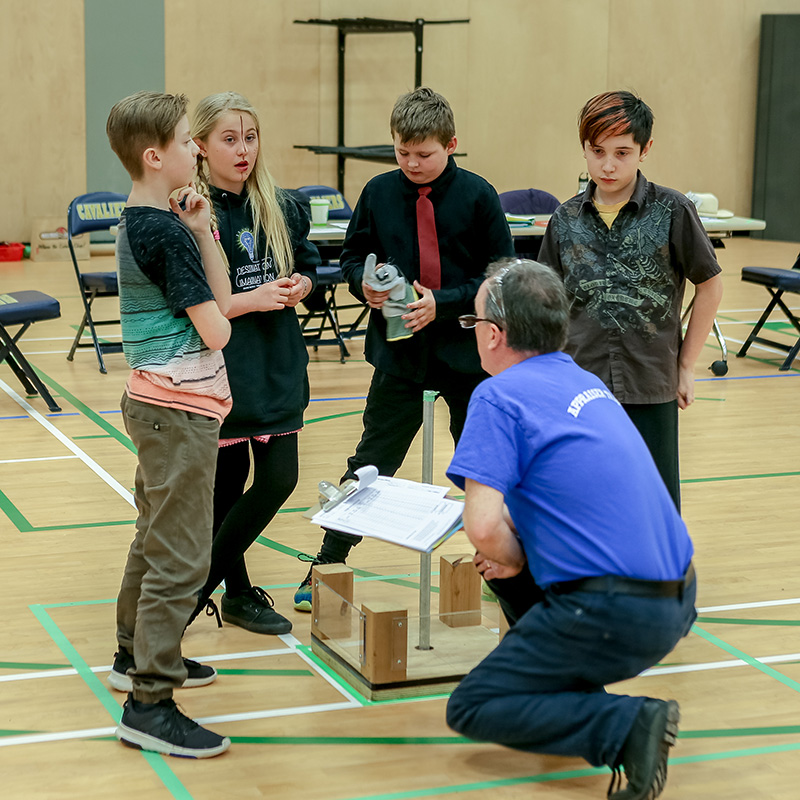 The tournaments celebrate creativity and it takes a dedicated team of engaged volunteers to make these events a success. There is a role that will make the best use of your talent and interests.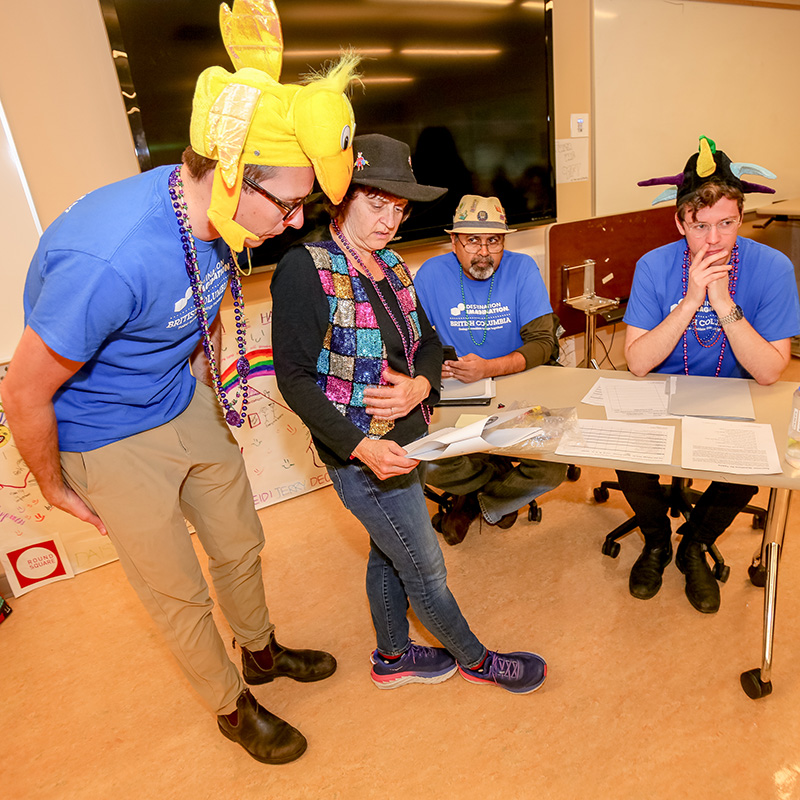 Are you amazed by creativity? Each of our Challenges requires a team of volunteer appraisers to view each team's solution, follow the scoring rubric and award as many points as the team earns. Appraisers hold a brief meeting with the team after each presentation to provide them with positive feedback and learn more about the team's solution. Appraising at a tournament is a rewarding experience.
Destination Imagination Changes Lives
Each year, Destination Imagination works with educators and industry experts to develop seven, new academic Challenges in the fields of STEM, the arts, social entrepreneurship and early learning (Rising Stars!). Students work in teams to research, design and build a solution to their preferred Challenge. In solving a Challenge, they learn the creative process—a powerful learning tool that helps students assess problems, reflect on their progress, learn from failure and turn their original ideas into reality. Students who participate in the Challenge Program have the opportunity to present their solutions at a local tournament and if they qualify at the state level, they're invited to participate in Global Finals, our culminating international tournament that celebrates student creativity.
Destination Imagination BC Volunteer Registration