Destination Imagination – doing incredible things together.
From imagination to innovation
S.T.E.A.M.
Technical, Scientific, Fine Arts, Improvisational, Engineering, Service Learning Challenges
Project-based educational experience for student teams K to Grade 12
Learn the Creative Process to solve exciting STEAM Challenges
Collaborative, communication and critical thinking skills
Encourage students to be curious, courageous and creative!
Destination Imagination is a hands-on, project-based educational experience that encourages creativity, collaboration, communication and critical thinking skills. Each year seven new STEAM Challenges are created by our teams of content experts and educators to help students from K to Grade 12 learn HOW to think, not WHAT to think. Destination Imagination applies the creative process to help student teams create their own unique solutions to the requirements posed by the Challenges.
Destination Imagination Team Challenge packs are provided free of charge to schools, teachers, parents, and community organizations in BC. The digital packs include the Roadmap – our complete guide to managing a team from inception to imagination to innovation; the Rules of the Road with details about how to participate in tournaments and details for each Challenge. Request your team pack today!
Greetings from Gabi Guerrero, the DIBC Affiliate Director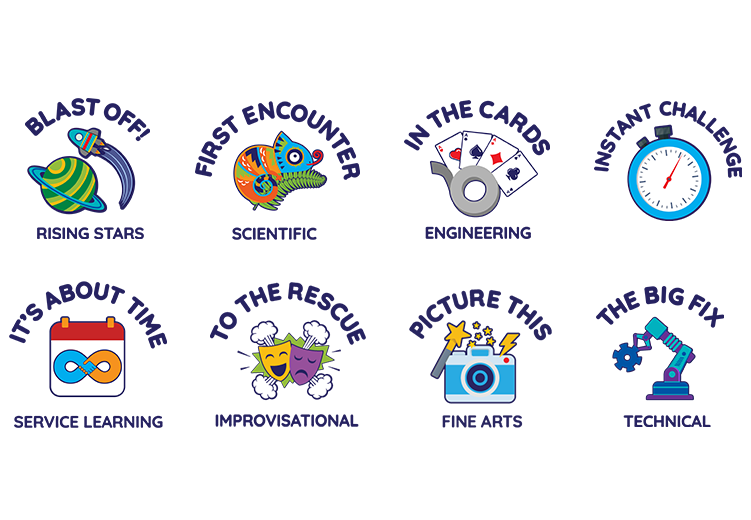 Receive your DI 2019/20 Team Challenge Experiences Material for **FREE! It's time to form your teams and request your 2019/20 Team Challenge that includes the Roadmap, Rules of the Road and details about each Challenge. New, exciting Challenges await and these will definitely spark your creativity! Contact us today to receive your free Team Challenge Experience package!