Destination Imagination – doing incredible things together.
From imagination to innovation
S.T.E.A.M.
Technical, Scientific, Fine Arts, Improvisational, Engineering, Service Learning Challenges
Learn the Creative Process to solve exciting STEAM Challenges
Project-based educational experience for student teams K to Grade 12
Collaborative, communication and critical thinking skills
Encourage students to be curious, courageous and creative!

Click here to participate in the first ever DI Canada Nationals 2021!


Click here to participate in the first ever DI Canada Nationals 2021!
Destination Imagination is a hands-on, project-based educational experience that encourages creativity, collaboration, communication and critical thinking skills. Each year seven new STEAM Challenges are created by our teams of content experts and educators to help students from K to Grade 12 learn HOW to think, not WHAT to think. Destination Imagination applies the creative process to help student teams create their own unique solutions to the requirements posed by the Challenges.
Destination Imagination Team Challenge packs are provided free of charge to schools, teachers, parents, and community organizations in BC. The digital packs include the Roadmap – our complete guide to managing a team from inception to imagination to innovation; the Rules of the Road with details about how to participate in tournaments and details for each Challenge. Request your team pack today!
DI Nationals 2021 Logo Competition Results
We asked you to send us your logo ideas for the DI Nationals 2021 Tournament, and we received some wonderful reponses! We narrowed it down to the 5 logos below and then selected the winner.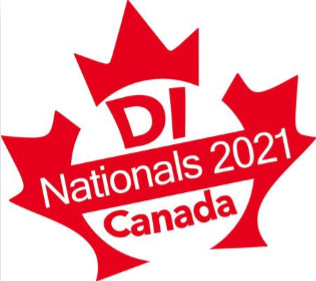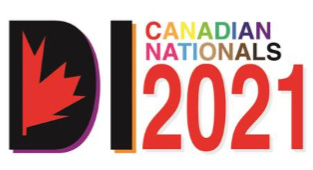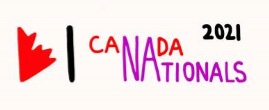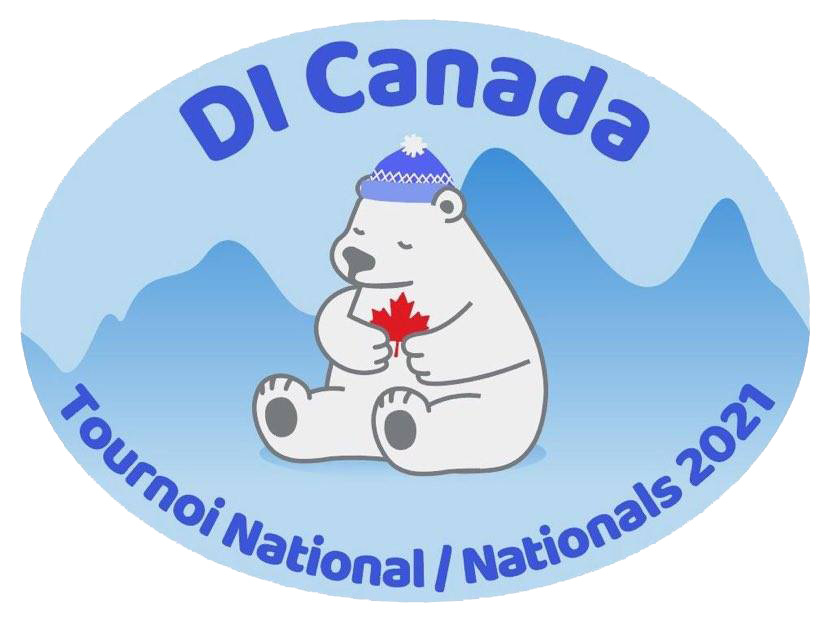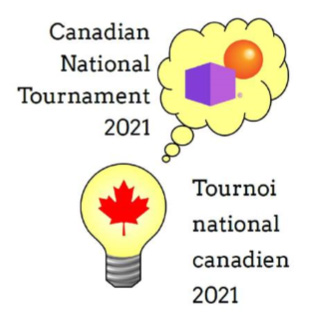 And the winner of the DI Nationals 2021 logo competition is…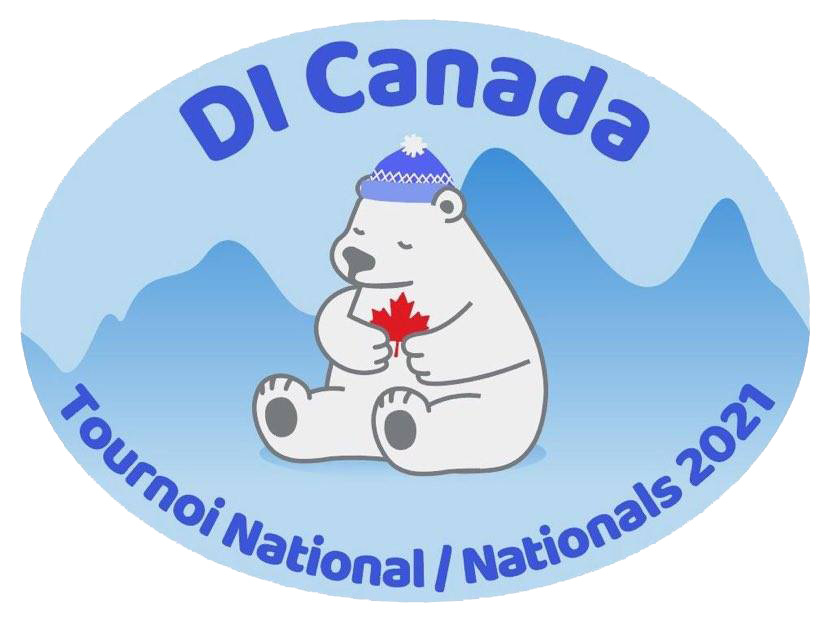 This logo was created by Madeleine from Ontario
 Watch the DI Canada 2021 Trailer!
Meet the 2020 Destination Imagination BC Scholarship Award Recipient!
Ally Boyd has been on a DI team every year since she was in grade 2. She's been part of Destination Imagination BC for the past 11 years, attempting almost every category of team challenge.
For the past few years, she's helped coaching younger kids and this year she's been a Team Manager for Improv. Ally has had a very active volunteer life aside attending school. She's been on the Powell River City Youth Council, she was part of the Royal Canadian Air Cadets, Girl Guides of Canada, BC Youth Parliament, and other volunteer efforts.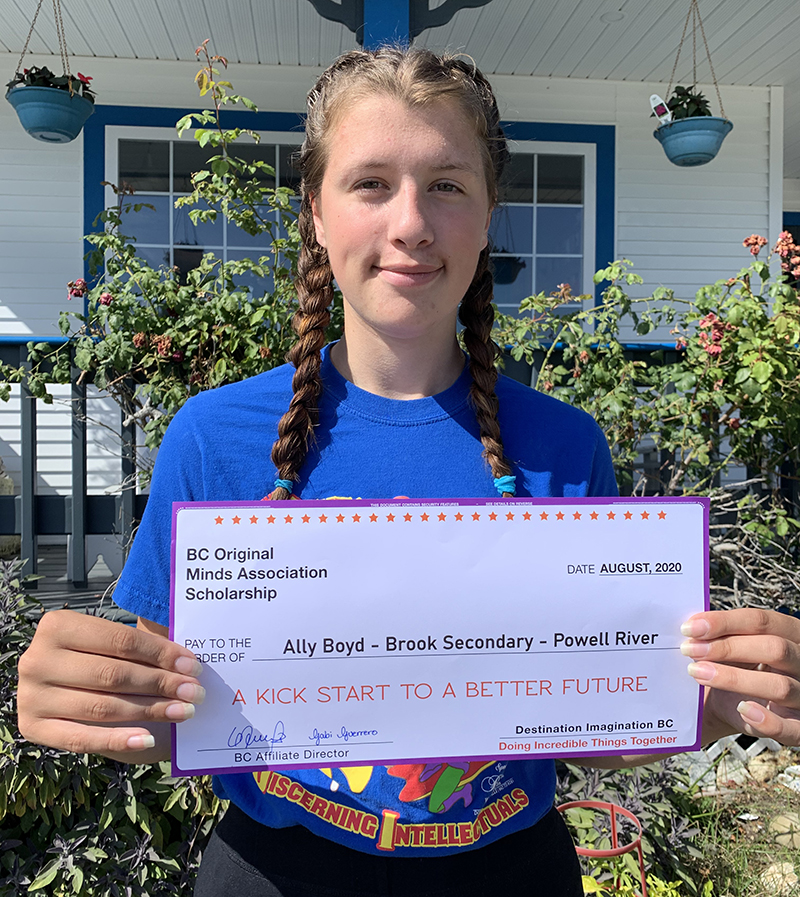 Ally graduated from Brook Secondary, in Powell River, BC, and plans to become an international ESL teacher with focus on outdoor education. She will be attending Memorial University of Newfoundland.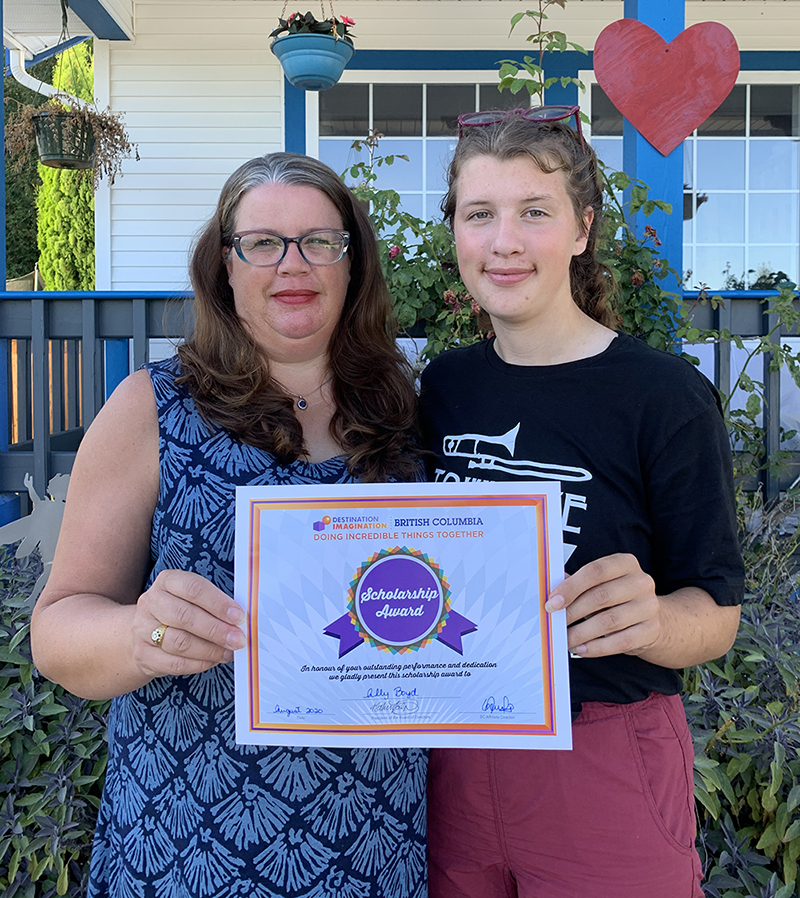 Kate Boyd, Ally's mom, is an educator in Powell River and a long time DI Team Manager. Every member from the Boyd's family is very involved in different ways with DI.
"DI has taught me so many skills and techniques over the years and opened my mind to the possibilities. I've worked on teamwork, public speaking and acting skills, as well as research and using my imagination to its full potential. I've learned to compromise and find a way to make everyone's ideas fit. I've learned that everyone has a strength to share and the challenge is in finding them all".