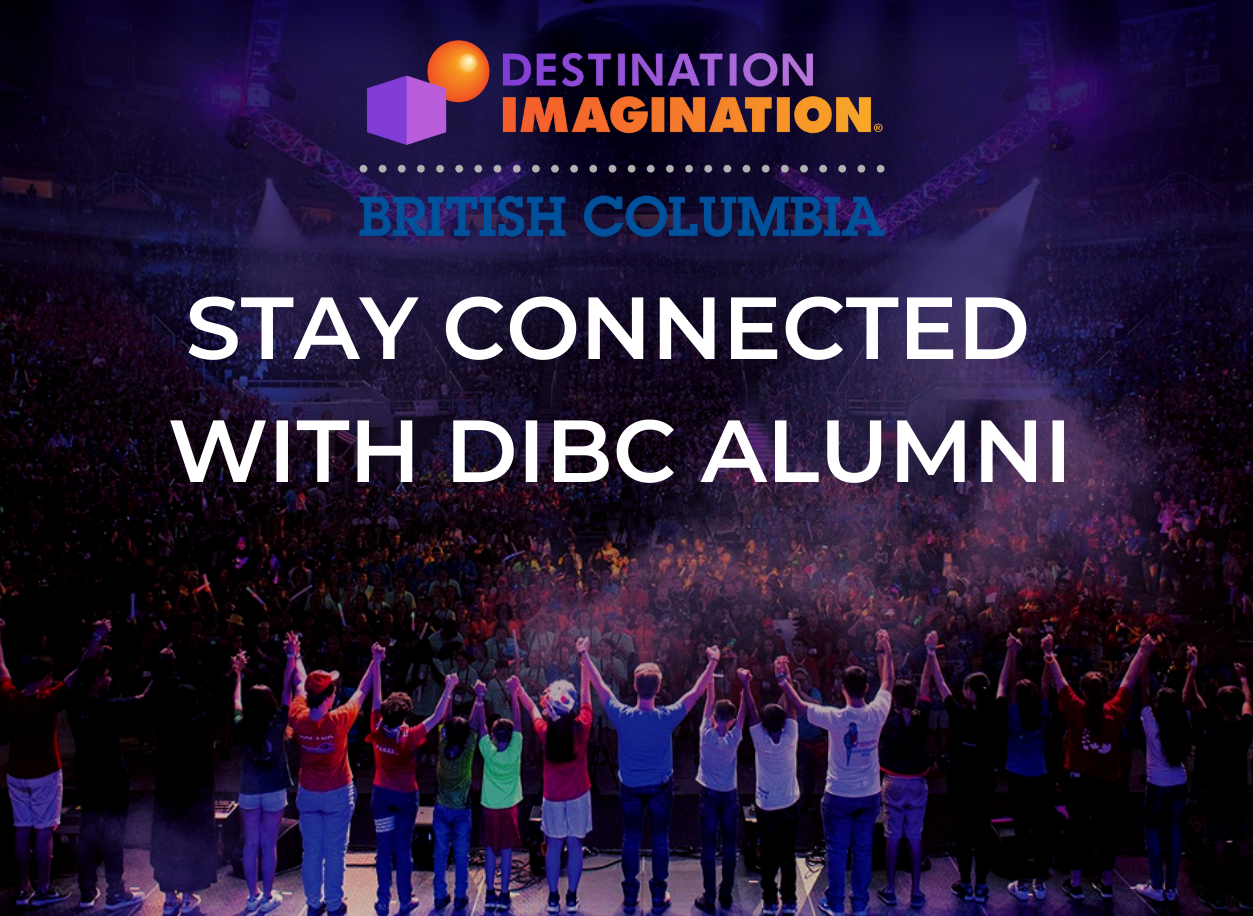 We would love to hear from you!
If you are 18+ and have participated with Destination Imagination for at least one season in any country, then you're an alum!
Destination Imagination BC invites you to connect with your creative peers, get engaged, give back and make an impact! Fill out the form below and join our Alumni Network for news, opportunities, and social events, join the Destination Imagination BC Alumni Facebook group to stay connected with your peers, and check out volunteer opportunities for upcoming events.